Shrivers Hospice Is Hiring!
We are hiring RN's and Aides   Learn More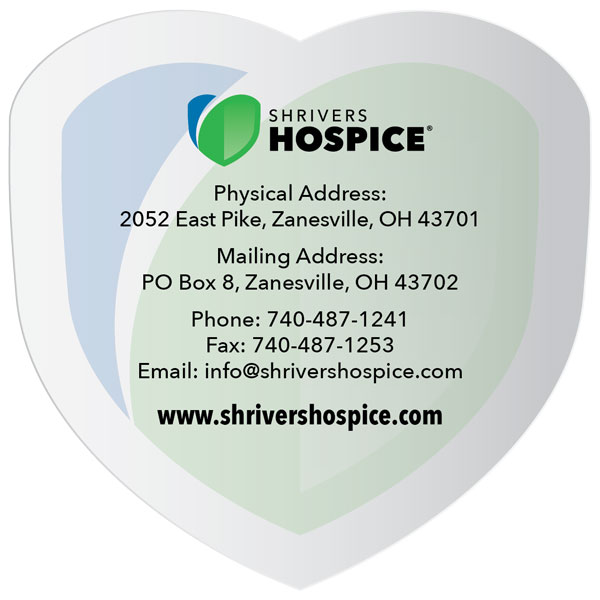 Your support to the Shrivers Hospice Foundation helps our team provide invaluable service and exceptional care for our patients, families, and communities
Learn More
Shrivers Hospice Grief Support Services
Grief Support Workshop: 5 session professionally guided workshop that will allow participants to gain knowledge on the following topics:
What Grief Is
Mourning and How It Relates to Grieving
The Four Tasks of Mourning
The Process of Grief
The Misconceptions of Grief
Tools to Assist Coping with Grief
Reactions to Grief
Grief and Loss Events
Basic Self-Care
Finding Meaning
Creative Soothing Outlets
Finding Support and Seeking Professional Help
Quarterly Experiences
Here's your opportunity to connect with others who are also processing grief. Once a quarter the Shrivers Hospice Grief Support Team will plan an experience of fun and fellowship with others who can relate and understand what it means to lose someone special.
One-On-One Support
Grief looks different for everyone. Sometimes meeting with a group can seem overwhelming. We understand, we offer one-on-one sessions with our grief support team.
Volunteer Opportunities
From being helped to helping others. Being in service of others can be a great way to put the progress you've made in processing your grief into action. Reach out if you are being called to give your time and talents to help others dealing with loss.
Volunteer Requirements
Complete an application and interview
Must have own reliable transportation
Background Check
Health screening (If applicable, may include TB testing, Hepatitis B, Flu and Covid vaccinations)
Must complete our orientation and training process
Minimum commitment of 4 hours per month
Companionship And Fellowship
Listen and talk with patients
Read or watch their favorite TV show
Play cards or games
Assist with legacy projects or crafts
Take walks
Write letters, notes or make phone calls
Caregiver Respite
Sit with patient to allow the caregiver to take a break
Shopping or errands
Light housekeeping or yard work
Occasional light meal prepping
Administrative Office Support
Computer data entry
Answering phones and directing calls
Copying or faxing of documents
Special events
Crafting, Sewing Or Carpentry
Lap Blankets
Memory Bears
Making cards for birthdays or anniversaries
Building wheelchair ramps
Veterans And First Responders
Valor or pinning ceremonies
Vet-to-Vet Visits
First responder recognition
Special Programs
Licensed Hair Professionals
Certified Therapy Pets Music Therapy
Art Therapy
Dispel The Myths
Reaching out to Hospice means I have given up.
When a patient chooses Hospice, the patient has decided to live. Hospice is about living, not dying. The patient will receive more support, socialization, and individualized care than in any other care approach. According to the National Hospice & Palliative Care Organization, Hospice patients live a more fulfilled, often longer, life than patients with similar illnesses who do not have Hospice.
Hospice care is expensive.
Hospice is a unique type of care covered in full by Medicare, Medicaid and most insurances. We provide services based on patient and family need. Our goal is to keep the patient as independent and comfortable as possible, at home or a facility. Often, Hospice cuts costs for the patient/family by providing medications, equipment, and other needs paid for out of pocket without Hospice.
Hospice means I have to leave my home.
We provide care in homes and facilities. The patient/family decide on the most comfortable and safe environment – we come to you.
Families cannot provide care for a loved one with a life-threatening illness.
Many feel fulfilled by being involved in a loved one's care. With Hospice, the family is not alone – they can be involved as much or as little as they choose. Our team supports the patient and also their loved ones.
Hospice care is only available the last few days or weeks of life.
Choosing Hospice earlier allows our team to provide more. Many patients wish they had reached out sooner. Having our team involved allows for a better quality of life.
Feel The Love
"When the Hospice nurse came through my door she gave me HOPE for the first time in months. Since that time, it has been uphill. Shrivers Hospice has gone above and beyond to care for me and gives me something to look foward to each day. I enjoy so much more of my life now, with the Shrivers Hospice Team sharing it with me."
Colleen
Shrivers Hospice patient
"As I sit here, with tears in my eyes, I am beyond grateful for the love and support we received from Shrivers Hospice. I have worked in Long Term Care (LTC) facilities for the past 12 years and have worked with multiple hospice groups. Shrivers Hospice is by far the best experience I have encountered. My family and I will be eternally grateful."
Marie
Shrivers Hospice patient family member
"Having others walk with us on this journey is more than helpful. It is life-changing. It is that ray of hope in the midst of complete darkness. This is how I would describe the Shrivers Hospice program."
Debbie
Shrivers Hospice patient family member
Our Service Area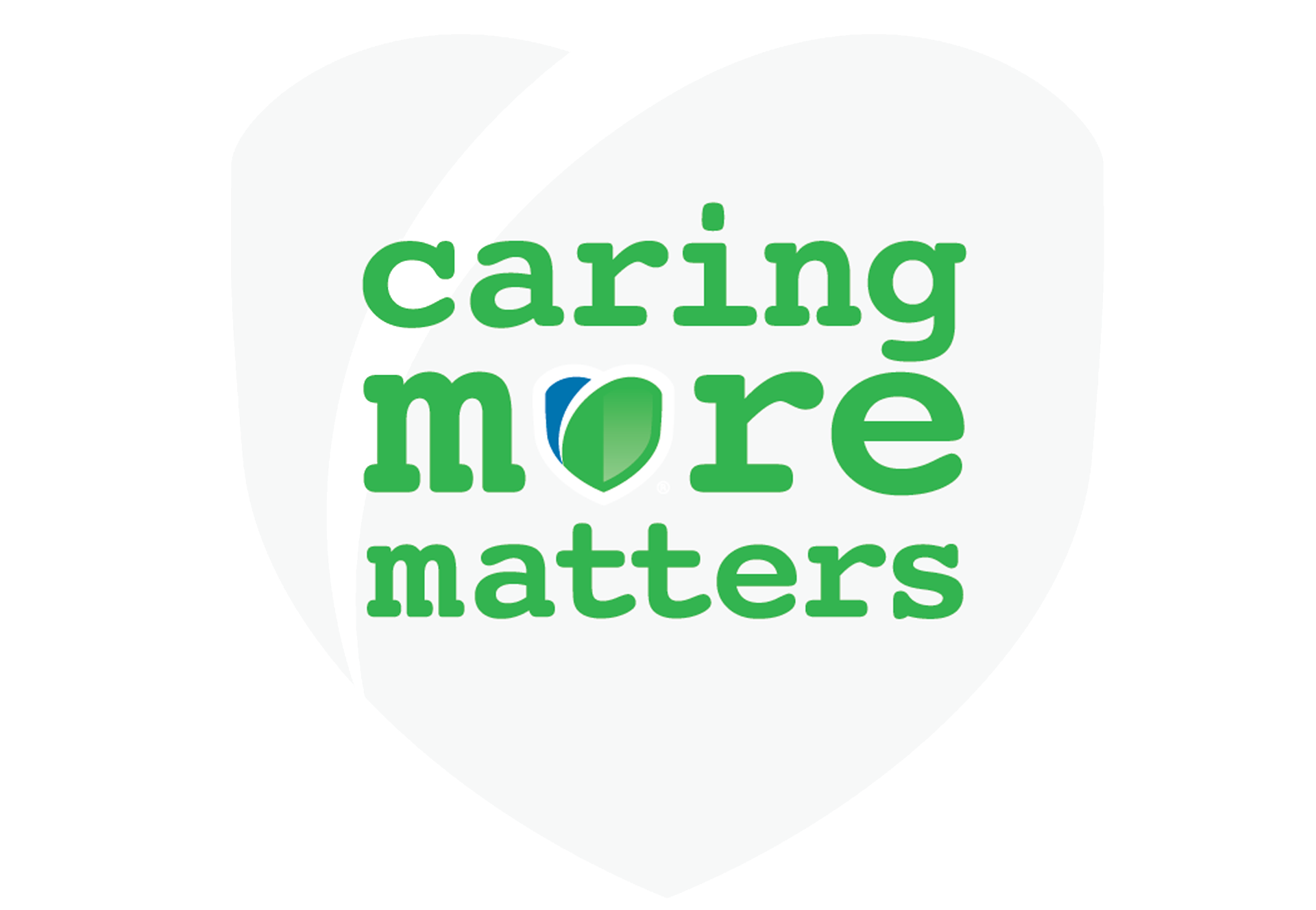 Shrivers Hospice Stories
We are a Hospice provider whose employees are locally based, involved in our communities and who are folks that make a huge difference when we are giving care to our patients. When Greg Paisley decided to make the transition to become the head of our Hospice division, he didn't know that both of his parents would soon become patients. He and his family were facing one of the most difficult times in their lives when he turned to his Hospice Team for help. Our team took care of everything to help their family and most importantly, allow Greg to just be their son.
Hospice Aide Kimberly Lang says when she meets a patient and their family for the first time she tries to just be herself. Staff members like Kimberly truly become an extension of the patient's family and it shows. We love to share a moment with Kimberly as she reads a letter from a patient's family that shows how much they appreciated her love and care for their loved one. Caring More Matters to us!
Kristen Dickson is a Nurse Practitioner on our team. Her passion for caring for patients and her love of the local community intersect to make Shrivers Hospice a great fit for her.
Did you know that Shrivers Hospice provides a Nurse Practitioner to every patient's care team? They come directly to your home and are available 24/7. This service can eliminate energy zapping trips to the Dr.s office and the Emergency Room.
Did you know that we offer spiritual care to our patients? Lee Barnhart, Director of Spiritual Care is not there to change a patient's beliefs. He believes that he and his team can best serve our patients by supporting their beliefs and by helping them in their faith journey.
---
YOU Can Help Us
Make A Difference
Celebrate the gift of giving.
---
Apply to join our team as a VOLUNTEER or EMPLOYEE to make a difference in your life and in the lives of those in your HOMETOWN
---
For more information on how to become a Shrivers Hospice volunteer, don't hesitate to call us today.