Shrivers Hospice Is Hiring!
We are hiring RN's and Aides   Learn More
Shrivers Hospice
Brings BETTER HOSPICE CARE to your HOMETOWN
All-inclusive pain and symptom management
Supportive emotional and spiritual care
Designed for patients, their families and loved ones
Our goal at Shrivers Hospice is to provide care that speaks for itself, so that choosing Shrivers Hospice as your Hospice provider is the least difficult decision that you make during this delicate time.
Your support to the Shrivers Hospice Foundation helps our team provide invaluable service and exceptional care for our patients, families, and communities.
Learn More
Several things set us apart from other hospice programs
Continuity of Care
Makes the Difference
Continuity of Care is the term we use to define the union of the Shrivers family of companies, highly trained professionals, and industry leading processes to provide a premium level of service. Continuity of Care at Shrivers Hospice is what makes us the best choice for hospice care.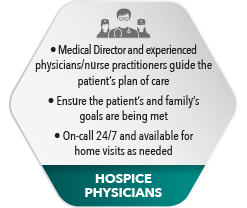 You choose the level of service that is right for you.
---
YOU Can Help Us
Make A Difference
Celebrate the gift of giving.
---
Apply to join our team as a VOLUNTEER or EMPLOYEE to make a difference in your life and in the lives of those in your HOMETOWN
---
For more information on how to become a Shrivers Hospice volunteer, don't hesitate to call us today.